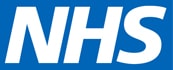 Telephone: 01273 736030
bhccg.thetrinitymedicalcentre@nhs.net
Surgery Updates
Forthcoming Changes to our Clinical Team
Dr Anna Chan will be increasing the number of days she works from 1st August and will work on Wednesday, Thursday and Friday
Dr Fiona Bellringer will be returning from maternity leave on 13th August and will work on Tuesday, Wednesday and Friday
Dr Kirsty Rogers will be going on maternity leave at the end of September
Dr Stefano Capozzi will be re-joining us from 1st November to cover for Dr Rogers' maternity leave. He will be working on Monday afternoon, all day on Tuesday and Thursday
Advanced Nurse Practitioner Gilly Lower will be retiring from 30th August
Practice Nurse Sara Merrett has completed her degree and has qualified as a prescribing Advanced Nurse Practitioner and is now working in post
Dr Geraldine Elcombe will be retiring from 30th September
Dr Charlotte Hall will change the days she works from 1 October and she will be working on Monday and Tuesday
Dr Chloe Barter will no longer be working on Monday afternoon from 1 October but will continue to work on Monday mornings and all day Wednesday and Thursday
Dr Johanna Ratcliffe who has been covering Dr Bellringers maternity leave will be joining the team on a permanent basis from 1st October and she will be working on Tuesday mornings, all day Wednesday, Thursday and Friday
We are delighted to welcome back some familiar faces, say congratulations to others and we would like to wish Dr Elcombe and Gilly a wonderful and well deserved retirement. They will both be greatly missed and we would like to take this opportunity to thank them both for the immense contribution they have made over many years.  We are sure you will join us in wishing them every happiness for the future.
We will advise of any changes to your allocated GP in due course. If you have any questions, please ask at Reception.
Prescribing over the counter medication is changing! read leaflet below to find out more! 
Prescribing over the counter medication
Dr Paul Deffley
We would like to let you know that from 1st April 2019, Dr Deffley will be changing his working days and will no longer be working at Trinity Medical Centre on a Thursday. Dr Deffley will continue to see patients on a Monday but he will no longer hold an allocated patient list.
Dr Deffley will be supporting NHS England and the Royal College of General Practitioners in national work to help General Practice change the way it works, and help new roles such as pharmacists deliver patient facing services.
We are really pleased that our established salaried doctors will be covering Thursday clinics and Dr Deffley's patients will be allocated between the other doctors in the practice.
If Dr Deffley is your named GP, we will update you with more details in due course.
If you have any questions, please ask at Reception.
Kind regards
Trinity Medical Centre
Self Referrals (Click on the link for referral forms)
Physiotherapy Self Referral  – NEW Brighton and Hove Physiotherapy Self-Referral Form
Please note that if you are collecting someone else prescription you will need written consent in advance from the person in order to collect it – please see Consent form which needs to be brought to reception upon collection. 
GDPR (General Data Protection Regulation) will take effect from May 25th 2018
If you wish to opt-out of receiving Practice notifications- such as closure dates, research study invites- via voicemail, SMS or email, please speak to Reception and fill out a short form. You may opt out at any time.
Please note, this does not apply to messages relating to your direct care- such as appointment reminders, annual health checks. The Surgery will continue to contact you as normal.
Important information for  ladies aged 68-71 not receiving invitations for breast cancer screening (as seen on the news) 
All women affected will now be contacted by letter by the end of May and those under 72 will receive an appointment for a catch-up mammogram.
Women aged over 72 can contact a helpline to talk through the pros and cons of having breast screening – scans in older women sometimes pick up cancers which do not require treatment.​
What to do if you're affected?
Call the breast screening helpline number 0800 169 2692
Go the NHS Choices website for more information
You should receive a letter by the end of May