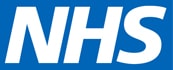 Telephone: 01273 736030
Fax: 01273 329726
Out of Hours: 111
Surgery Updates
From 17th September we are changing the way we book appointments – for more information click on the 'How to' tab at the top of the home page and then 'book an appointment'.
New Additions to our Clinical Team
We are delighted to announce that we have been very fortunate to recruit four new doctors who will be joining the practice during August and September 2018 in advance of our forthcoming merger. This will support our plans to improve and manage appointment capacity and access on-going.
Dr Jenny Min joins us as a salaried GP on 7th August and will work Tuesdays and Fridays
Dr Johanna Ratcliffe joins us as a maternity locum on 17th August and will work Tuesdays, Wednesdays and Fridays
Dr Kirsty Rogers joins us as a salaried GP on 18th September and will work Tuesdays and Thursdays
Dr Anna Chan joins us as a salaried GP on 19th September and will work Wednesdays and Fridays
I am sure you will join us in extending a warm welcome to them all
If you have any questions, please ask at Reception.
Self Referrals (Click on the link for referral forms)
Physiotherapy Self Referral  – NEW Brighton and Hove Physiotherapy Self-Referral Form
Please note that if you are collecting someone else prescription you will need written consent in advance from the person in order to collect it – please see Consent form which needs to be brought to reception upon collection.
GDPR (General Data Protection Regulation) will take effect from May 25th 2018
If you wish to opt-out of receiving Practice notifications- such as closure dates, research study invites- via voicemail, SMS or email, please speak to Reception and fill out a short form. You may opt out at any time.
Please note, this does not apply to messages relating to your direct care- such as appointment reminders, annual health checks. The Surgery will continue to contact you as normal.
Important information for  ladies aged 68-71 not receiving invitations for breast cancer screening (as seen on the news) 
All women affected will now be contacted by letter by the end of May and those under 72 will receive an appointment for a catch-up mammogram.
Women aged over 72 can contact a helpline to talk through the pros and cons of having breast screening – scans in older women sometimes pick up cancers which do not require treatment.​
What to do if you're affected?
Call the breast screening helpline number 0800 169 2692
Go the NHS Choices website for more information
You should receive a letter by the end of May
IMPORTANT PATIENT NOTICE
Proposed merger of Hove Park Villas with Trinity Medical Centre
You may or may not beware that over the last 15 months, our neighbours at Hove Park Villas surgery have been trying without success to recruit a partner to replace Dr Alex Mancey Barratt who is retiring; their current premises will no longer be available to the NHS once Dr Mancey Barratt retires and the practice will have to close.
The Trinity Medical Centre and Hove Park Villas teams have been working hard to find the best outcome for the patients, staff, GPs and the local community.
We believe that this can be achieved by merging Hove Park Villas with Trinity Medical Centre to create a larger, single practice – an approach that is supported wholeheartedly by the Clinical Commissioning Group (who commissions our services).  This way, we can continue to provide first rate, sustainable GP services to the local community.
We appreciate there may be apprehension about this increase in patients but we have already started the planning process, giving consideration to where we need to make practical changes so we can incorporate the additional staff and patients in an effective way, with as little disruption to you as possible. Please be reassured that we are revising how our appointment booking system works plus improving telephone access and increasing the number of appointments.
We intend to complete the merger by the start of October this year. At the time of the merger, the Hove Park Villas site will close and staff and patients will transfer to Trinity Medical Centre.
For Frequently Asked Questions  please see link –  FAQ TRINITY