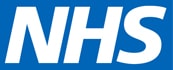 Telephone: 01273 736030
Fax: 01273 329726
Out of Hours: 111
Nursing team
Advanced Nurse Practitioners are specialised nurses who have a lot of experience working in primary care (with GPs) and who have undergone higher professional training to become practitioners. In practical terms this means they have had extensive university-led training in a range of subjects including physical examination, managing illnesses and injuries and pharamacology and prescribing.
All our nurse practitioners are nurse prescribers and are very comfortable managing a wide range of acute (i.e. recent onset) problems. They are independent and used to investigating, diagnosing and treating a wide range of common General Practice illnesses and injuries. We use nurse practitioners extensively in our clinics so that our doctors have more time to deal with more complex, chronic (i.e. longstanding) problems.
We use ANPs to increase access & healthcare options to our patients. Our reception team will ask you questions as to what your symptoms are to ensure they put you with the right clinician and often seeing an ANP will be the most appropriate and best option.
Our ANPs are excellent but they are not trained in some areas that GPs specialise in – such as mental health, chronic or complex pain, complications of pregnancy and long term, incurable conditions.
Our ANPs all bring their own previous training, expertise and special areas of interest to their work. They also run some follow-up clinics for problems that don't resolve after the first visit.
Our practice nurses see patients in surgery by appointment. Many health matters can be dealt with by them. Services they offer include:
Practical nursing care such as dressings, injections and ear syringing
Ongoing care and monitoring for patients with chronic conditions such as asthma, diabetes and raised blood pressure
Screening tests such as cervical smear tests
Contraceptive services, including emergency contraception, pill checks
Sexual health checks
A healthcare assistant (HCA), works under the guidance of a qualified healthcare professional, usually a nurse. Sometimes staff working in HCA roles are known as nursing assistants, nursing auxiliaries or auxiliary nurses.
Our healthcare assistants see patients in surgery by appointment. Services offered include:
Alcohol screening
Weight management
Smoking cessation advice
Patient health checks and blood pressure readings
Taking blood samples
Additionally our HCAs assist the doctors and nurses in some examinations and procedures including applying dressings and giving flu, pneumonia and vitamin injections.
Our Team
Gilly Lower – Advanced Nurse Practitioner  RGN RMN BSc (Hons) NMP
Tina Wake – Nurse Practitioner
Fiona Sansom – Practice  Nurse
Sara Merrett – Practice Nurse
Sue Henderson – Practice Nurse
Alison Smith – Practice Nurse
Beverly Bishop – Practice Nurse
Adrianne Dalton –  Locum Practice Nurse
Louise Thompson – HCA
Sara Reynolds – HCA
Tessie Simon – HCA
Laura Viliamate Locum HCA