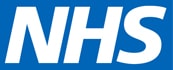 Telephone: 01273 736030
bhccg.thetrinitymedicalcentre@nhs.net
Doctors
GP Partners
Dr Nadeem Ahmad – BSc MB BS MRCP MRCGP
Dr Charlotte Hall – MBBS DRCOG MRCGP
Charlotte qualified as a doctor at Guys and St Thomas's Hospitals in 1995 and completed her GP training on their attached scheme in 1999. Charlotte moved to Brighton and Hove in 2000 and worked as a GP locum before becoming a GP Principal at Central Hove Surgery ( now Trinity Medical Centre) in 2002. Charlotte enjoys being a family doctor and currently heads up mental health services at Trinity. Charlotte is a member of the Brighton and Hove Local Medical Committee. Outside work Charlotte loves choral music and walking her dog in the beautiful Sussex countryside.
Dr Joanna Mackinnon – BCs (Hons) MBBS MRCP DRCOG MRCGP PGCertMedEd
Dr Michael Rushton – BSc (Joint Hons) MBBS DRCOG MRCGP
Mike qualified as a Doctor from Guys and St Thomas's Hospital in 2001 and completed his GP vocational training in Brighton and Lewes after returning from working in Sydney for a year.  He became a partner at Central Hove Surgery in 2007.  He enjoys all aspects of family medicine and is interested in GP training and Education, supervising trainee Drs at Trinity Medical Centre.
Dr Paul Deffley – BMBS BMedSci (Hons) MRCGP DFFP
Paul is GP, qualifying in 2006. He works part time as a Partner, with particular interests in musculoskeletal problems, mental health and prescribing. Paul also works for 2 other organisations as well as being a GP. Firstly a not for profit social enterprise supporting General Practice across the UK, helping them adopt new ways of working and becoming more efficient in their practices. He also works for the Royal College of General Practitioners as the GP Workload Clinical Champion.
Dr Jonathan Howard – MBBS BSc MRCGP DRCOG DFFP
Dr Chloe Barter – BM MRCGP RCGP
Dr Chloe Jagger – BMBS MRCGP DRCOG DFSRH
Dr Charlotte Beecham MBBS MRCGP
Salaried GPs
Dr Barbara Nagy MBChB DRCOG MRCGP
Dr Fiona Bellringer MBBS BSc MRCGP DRCOG DRSRH (currently on maternity leave)
Dr Ian Williams MB BCh MRCGP DA MA
Dr Kirsty Rogers MBBS BSc (Hons) DHC MRCGP
Dr Jo Ratcliffe BM MRCGP
Dr Jenny Min MRCGP BSc (Hons) DFFP DCH DRCOG