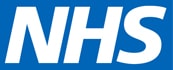 Telephone: 01273 736030
Fax: 01273 329726
Out of Hours: 111
Current Trainees
All our trainees are supervised by one of our GPs with every session they work. Please do see them, they will be able to help you, and seek further advice and support from their clinical supervisor as may be needed. This is the best way they can learn, and we are committed to helping the development of excellent GPs of the future.
Speciality Trainee Year 3 (ST3)
Dr Kate Perryman
Kate is in her final year of Specialty training to becoming a GP.
She will be with us for a year until August 2019.
Her Education and Clinical Supervisor is Dr Jo Mackinnon.
Medical Students
Current 5th Year medical student
Keziah Kemp will be with us for a month getting a first hand experience of General Practice before qualifying as a doctor at the end of the year.
Dr Beecham is our 5th year medical student Supervisor
First Year Medical Students
We also host first year medical student from Brighton and Sussex Medical School (BSMS), they are here in pairs on alternate weeks for one session only. Dr Maria Nagy and Dr Jo Ratcliffe are our 1st year medical student supervisors.