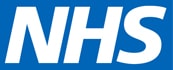 Telephone: 01273 736030
Fax: 01273 329726
Out of Hours: 111
Practice News
COMMUNITY NAVIGATORS 
Community Navigators are trained volunteers with previous experience of supporting people.
They work with a person to help them identify and access the right local groups and services. Navigators facilitate onward referrals by making arrangements on the person's behalf as needed, filling in forms, making appointments and following up.
Around half the people we support are aged over 65 and many are experiencing social isolation or anxieties about their medical conditions or wellbeing in general. Community Navigation is a proven method of helping people improve their wellbeing and access the services and groups they want and need.
Contact Community navigators if you are feeling:
Isolation and loneliness
Anxiety, stress and depression
Housing, money and benefits issues
Work and unemployment
Lifestyle factors such as diet, exercise and weight loss
Language and cultural barriers
For more information on how to contact someone read this leaflet:  Community-Navigation-leaflet-2018-web
or go to: http://www.bh-impetus.org/projects/community-navigation/
New Additions to our Clinical Team
We are delighted to announce that we have been very fortunate to recruit four new doctors who will be joining the practice during August and September 2018 in advance of our forthcoming merger. This will support our plans to improve and manage appointment capacity and access on-going.
·  Dr Jenny Min joins us as a salaried GP on 7th August and will work Tuesdays and Fridays
· Dr Johanna Ratcliffe joins us as a maternity locum on 17th August and will work Tuesdays, Wednesdays and Fridays
·  Dr Kirsty Rogers joins us as a salaried GP on 18th September and will work Tuesdays and Thursdays
· Dr Anna Chan joins us as a salaried GP on  19th September and will work Wednesdays and Fridays
I am sure you will join us in extending a warm welcome to them all
If you have any questions, please ask at Reception.
From 17th September we are changing the way we book appointments – for more information click on the 'How to' tab at the top of the home page and then

'book an appointment'.