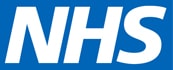 Telephone: 01273 736030
bhccg.thetrinitymedicalcentre@nhs.net
Practice News
Getting your medicines if there's a 'no deal' Brexit 
https://www.nhs.uk/conditions/medicines-information/getting-your-medicines-if-theres-no-deal-eu-exit/
Your Data Matters
to the NHS
Information about your health and care helps us to improve your individual care, speed up diagnosis, plan your local services and research new treatments.
In May 2018, the strict rules about how this data can and cannot be used were strengthened. The NHS is committed to keeping patient information safe and always being clear about how it is used.
You can choose whether your confidential patient information is used for research and planning.
Further to recent media coverage, please see the attached link with FAQs relating to HRT – HRT FAQ
Forthcoming Changes to our Clinical Team
Dr Anna Chan will be increasing the number of days she works from 1st August and will work on Wednesday, Thursday and Friday
Dr Fiona Bellringer will be returning from maternity leave on 13th August and will work on Tuesday, Wednesday and Friday
Dr Kirsty Rogers will be going on maternity leave at the end of September

Dr Stefano Capozzi

will be re-joining us from 1st November to cover for Dr Rogers' maternity leave. He will be working on Monday afternoon, all day on Tuesday and Thursday
Advanced Nurse Practitioner Gilly Lower will be retiring from 30th August
Practice Nurse Sara Merrett has completed her degree and has qualified as a prescribing Advanced Nurse Practitioner and is now working in post
Dr Geraldine Elcombe will be retiring from 30th September
Dr Charlotte Hall will change the days she works from 1 October and she will be working on Monday and Tuesday
Dr Chloe Barter will no longer be working on Monday afternoon from 1 October but will continue to work on Monday mornings and all day Wednesday and Thursday
Dr Johanna Ratcliffe who has been covering Dr Bellringers maternity leave will be joining the team on a permanent basis from 1st October and she will be working on Tuesday mornings, all day Wednesday, Thursday and Friday
We are delighted to welcome back some familiar faces, say congratulations to others and we would like to wish Dr Elcombe and Gilly a wonderful and well deserved retirement. They will both be greatly missed and we would like to take this opportunity to thank them both for the immense contribution they have made over many years.  We are sure you will join us in wishing them every happiness for the future.
We will advise of any changes to your allocated GP in due course. If you have any questions, please ask at Reception.
We would like to congratulate Dr Kate Perryman having successfully completed her training and will be fully registered as a GP. She will be leaving us in August and we would like to congratulate her on all her achievements. We will be seeing her at Trinity initially as a locum GP over coming months
As a training practice, we are delighted to have received this award in recognition from the Ministry of Public Health Thailand, for hosting a number of doctors and nursing staff here at Trinity. This visit was facilitated by the university to support a wider programme of training to improve Thai national healthcare, with learning  from Primary Care in the UK