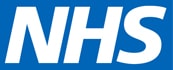 Telephone: 01273 736030
Fax: 01273 329726
Out of Hours: 111
Practice News
Receptionist Annie Loveridge would like to thank  all the lovely Trinity Patients that donated money for Annie's Parachute Jump on April 13th
£1,700 was raised in total for The Royal Marsden Children's Cancer Hospital
Thank you so much for all your kind donations
GP update 
Dr Paul Deffley
We would like to let you know that from 1st April 2019, Dr Deffley will be changing his working days and will no longer be working at Trinity Medical Centre on a Thursday. Dr Deffley will continue to see patients on a Monday but he will no longer hold an allocated patient list.
Dr Deffley will be supporting NHS England and the Royal College of General Practitioners in national work to help General Practice change the way it works, and help new roles such as pharmacists deliver patient facing services.
We are really pleased that our established salaried doctors will be covering Thursday clinics and Dr Deffley's patients will be allocated between the other doctors in the practice.
If Dr Deffley is your named GP, we will update you with more details in due course.
If you have any questions, please ask at Reception.
Kind regards
Trinity Medical Centre