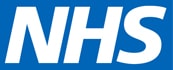 Telephone: 01273 736030
Fax: 01273 329726
Out of Hours: 111
Flu season information
FLU VACCINATION APPOINTMENTS NOW BOOKING
Each year, flu not only leads to many preventable deaths and serious illnesses, but also stretches local NHS services to the brink of collapse. At Trinity Medical Centre, we are eager to relieve such pressure and to ensure that those who are most vulnerable are protected, therefore would like to invite eligible patients in to receive their flu vaccination.
·  Evidence has shown that those most vulnerable to serious complications with flu, and who therefore gain most benefit from the vaccination, are those over 65 years of age, patients with a long term condition, pregnant women and young children.
·  Everyone over 65 should also have the pneumonia vaccination, if not already vaccinated. This can be administered at the same time as the flu vaccination, and will prevent another major cause of serious illness over the winter. As recommended by the NHS we will be offering the equivalent flu vaccine specifically to over 65 year olds this season.
· If your child was born between 1/9/14 – 31/8/16 they will be eligible to receive the Fluenz nasal spray here in Surgery. Any children born outside of these dates will receive the vaccination in School.
If you are eligible, it is possible to book an appointment NOW for you to have these vaccines.
Please call the Surgery after 10.30 in order to book an appointment.
The vaccine is different each year (hence why having the vaccine offers the best chance of protection or at least reducing the severity of the symptoms should you get flu  )and as the vaccine is not a "live" one you cannot get the flu simply from having the vaccination. If in doubt, or if you have an egg allergy, ask the Practice Nurse or Doctor for advice.
Think you have the flu? check the link below for symptoms and how to treat it without going to your GP.